SpectraPor® Micro Float-A-Lyzer®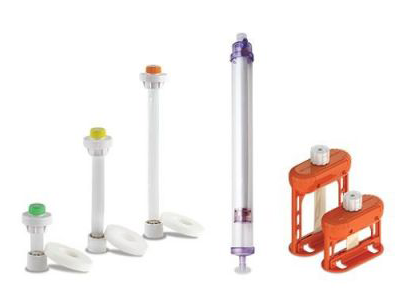 Micro Float-A-Lyzer® ready-to-use dialysis devices are all made with proprietary Biotech Grade CE dialysis tubing, preassembled with volume specific lengths of membrane tubing and designed to maximize convenience, ease-of-use and sample recovery.
独自設計
チューブ型メンブレンで最大の表面積を確保し、エアブラダー、スタンド、インターロックペグを内蔵
使いやすい
スクリュー式キャップとピペットにより、危険な針は不要で簡単かつ安全なサンプルのロードとインプロセス試験が可能
Total sample recovery
サンプル回収率90〜98%のクランプ封止メンブレンのシリンジ吸引
幅広いMWCO
0.1~100 kDの7つのMWCOで小型ペプチドから大型ナノ粒子までの分子選択性
高純度
バイオテックCEメンブレンで98%のサンプル純度を達成。重金属および硫化物不含
Featured application
薬物溶解: 用量決定のための制御放出
USP装置2と4に対応
Designed for ultimate convenience, the Micro Float-A-Lyzer® significantly improves handling and dialysis of microliter volume samples. This ready-to-use dialysis device is constructed with high purity Biotech Grade Cellulose Ester (CE) membrane in 7 concise MWCOs from 0.1-100 kD for better molecular selectivity. The Luer® port and included syringe allow for easy loading, in-process testing and sample retrieval without risking needle punctures.
Biotech CE exhibits a fair chemical compatibility and tolerates pH 2-9 and temp 4-37 °C. Exposure to most organic solvents is not recommended and should be confirmed on the Repligen Chemical Compatibility table.
特徴
すぐに使用できる2種類の容量(100~200 µlと400~500 µl)
7つのわかりやすいMWCOで分離と選択性が向上
高純度バイオテックセルロースエステル(CE)メンブレン
付属のシリンジとLuerサンプルポートでアクセスが簡単(針が不要)
自立、自己浮遊、インターロック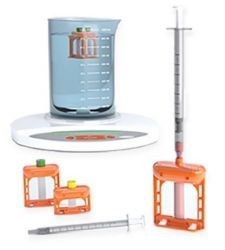 Data section in reprehenderit in voluptate velit esse cillum dolore eu fugiat
Typical Dialysis Applications for Micro Float-A-Lyzer® Dialysis Devices
薬物溶解および制御放出に関する研究
塩、尿素、界面活性剤、セシウムの除去
HPLCサンプル調製
pH変化、バッファー交換、最終処方
タンパク質、DNA、プラスミド、高分子、ナノ粒子、リポソームの精製
バイオポリマー精製とモノマー除去
酵素活性とリガンド結合の研究
DNAとタンパク質の電気溶出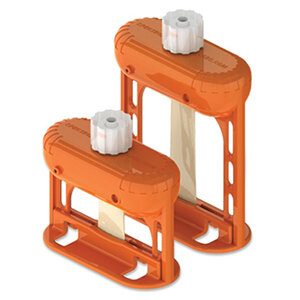 | 2種類の容量 | 100-200 µl | 400-500 µl |
| --- | --- | --- |
| 高さ | 4.4 cm | 6.3 cm |
| 幅 | 4.5 cm | 4.5 cm |
| 厚さ | 1.9 cm | 1.9 cm |
| メンブレン折り径 | 10 mm | 10 mm |
| メンブレン径 | 6.4 mm | 6.4 mm |
| 7 MWCO | カラーコード |
| --- | --- |
| 0.1~0.5 kD | 緑 |
| 0.5~1.0 kD | オレンジ |
| 3.5~5 kD | 黒 |
| 8~10 kD | 黄 |
| 20 kD | 赤 |
| 50 kD | 白 |
| 100 kD | 青 |
 
 

メンブレンの種類

バイオテックグレードのセルロースエステル(CE)

PPルアーロックキャップ

インプロセスサンプリング用に開閉
MWCO用に色分け
漏れ防止、再密封可能

ボディピース

メンブレンの上端/下端の封止
浮力作用および方向維持
ポリカーボネート

ポッティング

ポリウレタン

サンプルのロード

1 mlのシリンジ(付属)

パッケージング

12個/パッケージ
SpectraPor® Micro Float-A-Lyzer® Dialysis Device Part Numbers