ProConnex®フローパス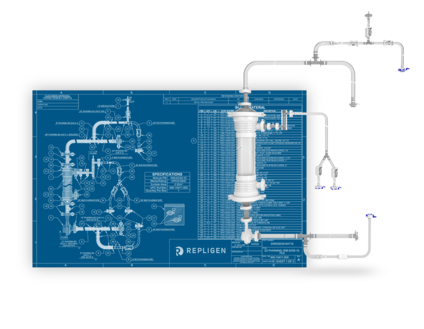 カスタマイズされた、構成可能で完全なProConnex®フローパスにより、Repligenの特定のTFFおよびTFDFシステムの流体管理と接続性を最適化できます。
シングルユースの
Ready-to-operate single-use simplicity
Complete with filters, fittings, connections, reservoirs, transducers
高品質な製造
Expert project management
Defined lead times
In response to the demand to improve process efficiencies, ProConnex® Flow Paths from Repligen provide customized, configurable and complete assemblies with ready-to-use convenience. Benefits include improved batch control, no cross-contamination, lower production costs, reduced manufacturing down-time, quicker and easier set-up time.
Build a ProConnex® Flow Path around a Spectrum® Hollow Fiber filter, TangenX® Cassette or TFDF® Filter. ProConnex Flow Paths are designed according to specific customer specifications by Repligen engineers for a specific application. They are intuitively designed for simple, mistake-free installation. All system sensors are pre-calibrated and assembly is done in minutes with no confusing instructions.
  
CONFIGURABLE
Turn design ideas into engineering plans in minutes
Take a flow path idea to a preliminary engineering drawing in minutes with an on-line digital configurator and expert consultation. Leverage drag-and-drop capabilities and a library of over 250 individual components to create an engineering drawing illustrating the specific needs of your application.
Rapid pricing based on

 

configurator output

技術エキスパートが実施する、設計確定と最終価格設定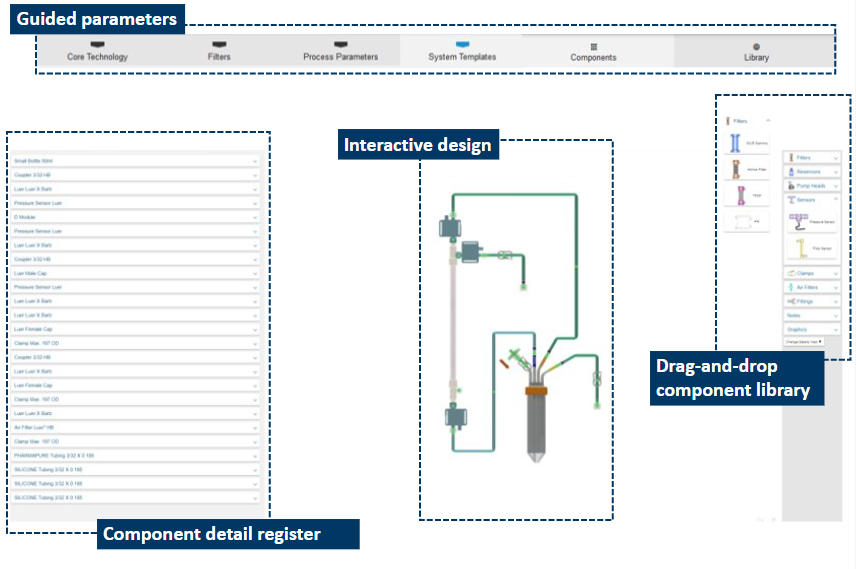 CONFIGURABLE
Technical consultation from concept to product 
With decades of experience, Repligen technical experts match your core technology with the flow paths that suit your application.
Process goals
Core technology, application, facility fit
Process parameters
Feed flow rate​, working volume​ and pressure​, integrity test​, sterility​, scale
Flow path requirements
Aseptic connectors​, sensors​, vessel​, hold-up volume 
Flow path specifications
Engineering documents​, bill of materials​, design lock
ProConnex®フローパス
ProConnex® Flow Paths are customized, configurable and complete single-use assemblies that are pre-assembled to optimize connectivity with industry standard filtration technology and workflow. The self-contained design of ProConnex Flow Paths reduce implementation time, are Gamma-irradiated to lower the risk of contamination and are built to meet the demands of customer-specific filtration applications. 
Click on the tabs to explore features of the different ProConnex Filter Assemblies available today.
Manufacturing Centers of Excellence
Repligenは、ISO 9001品質管理システムに基づいて、バイオ医薬品業界向けの製品を開発・製造しています。高品質で安定した、堅牢な製品をタイムリーに提供し、お客様の事業継続性を保証することを重視しています。
Repligen manufacturing sites are located in Massachusetts, California, and New Jersey in the United States and in Sweden, France, The Netherlands,  Germany and Estonia.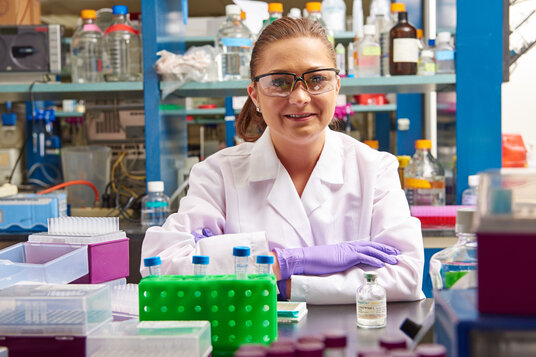 お客様第一。
サポートは、Repligenという企業の遺伝子に組み込まれています。弊社の目標は、卓越した顧客体験を提供すること、そしてRepligenの製品やサービスの適用や導入を効率よく成功に導くためにサポートすることです。
Field Application Support

カスタマーサービス

フィールドサービスエンジニア