Intensification Leader
Intensification delivers more product faster
XCell ATF Technology helps simplify and intensify upstream processes to deliver more product, faster. Intensified processes achieve higher cell densities, require smaller bioreactors and consume less suite time. Increase throughput, productivity, and capacity in both clinical and commercial manufacturing.

  INTENSIFICATION LEADER
XCellATF delivers 10X VCD and lower COGS
マラリア治療薬候補となる高い生産性と低い売上原価。
Can deliver 10X VCD more than 2-week Fed- Batch (350 x 106 cells/mL) 
バイオリアクターの時間を50%短縮
収量が20倍に増加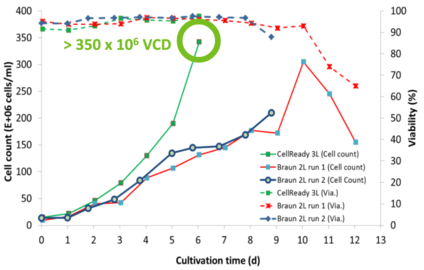 Breakthrough technology
How XCell ATF Technology Works
The XCell ATF System is based on award-winning alternating tangential flow (ATF) technology, created by the action of a diaphragm moving upward and downward within a pump head, connected to a filter housing and attached to a bioreactor. Alternating tangential flow is attained by the action of a diaphragm pump.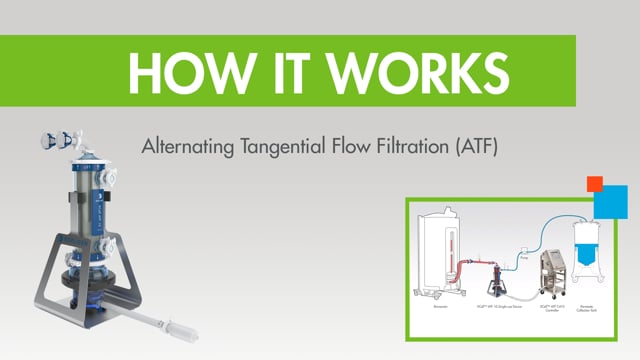 Breakthrough technology
Ready to scale from process development to manufacturing​
The XCell ATF System simplifies and fast-tracks upstream intensification development from PD to commercial scale. Intensification increases throughput, accelerates tech transfer and optimizes your process in clinical manufacturing and MSAT while increasing bioreactor productivity and reducing costs in commercial manufacturing. Higher productivity, smaller bioreactors and higher throughput with shorter times to harvest, combine to mitigate facility expansion risks and capital costs.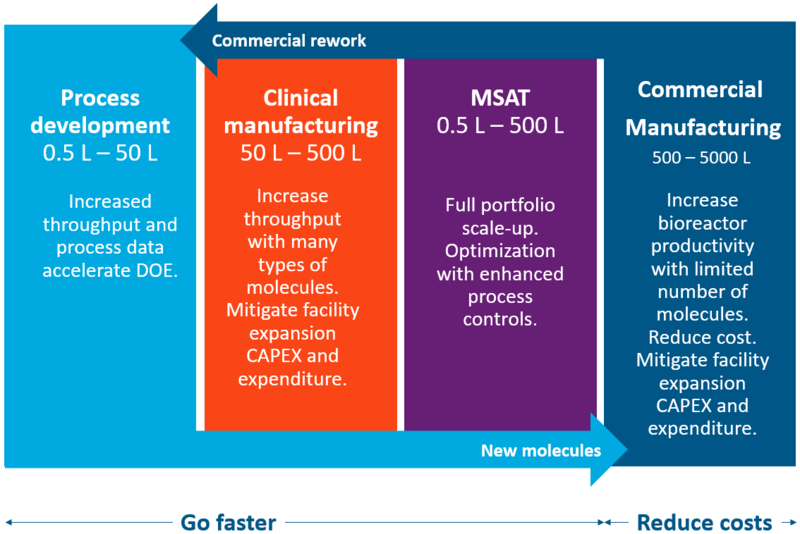 統合システム
Design simplicity with XCell® Lab System
Designed and engineered as a complete solution, the XCell Lab System integrates a modern controller, XCell ATF Devices, software and flow sensors into a complete solution.
Engineering-designed controller promotes increased intensification
Configurable set-up delivers high throughput - a single manifold supports up to 8 XCell ATF Devices
Software enables precise technical control with a user-friendly interface
New XCell ATF 1 Device is fit for low volume intensification ready for scale-up
Repligen global technical support ensures successful implementation and scale-up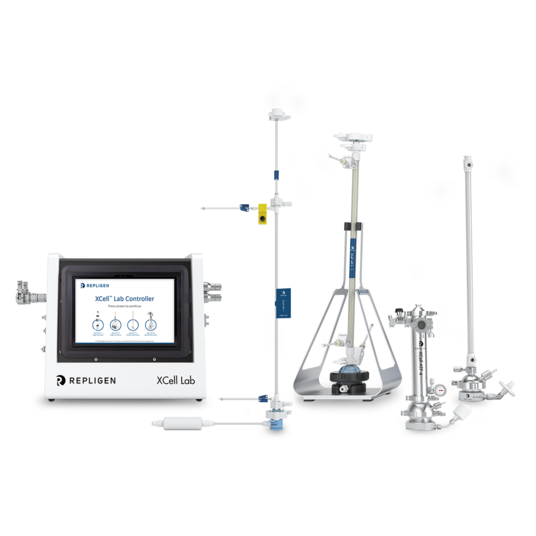 XCell® LS Controller for Pilot and Commercial Manufacturing​
Scaling up from bench scale to commercial scale can be simple with a reliable controller for vital cGMP operations
Pairs with single-use and stainless steel XCell ATF 6 and XCell ATF 10 devices, and the stainless steel XCell ATF 4 device​
Single LS Controller controls single or dual ATF devices at once​
Advanced process monitoring: flow sensor-based control, permeate pressure sensing/filter fouling​
Intuitive software with touchscreen interface, 21 CFR part 11 compliant, and Windows 10 Domain security​
Operate independently with HMI or integrate with site DCS systems (headless configuration)​
Global technical support ensures successful implementation and scale-up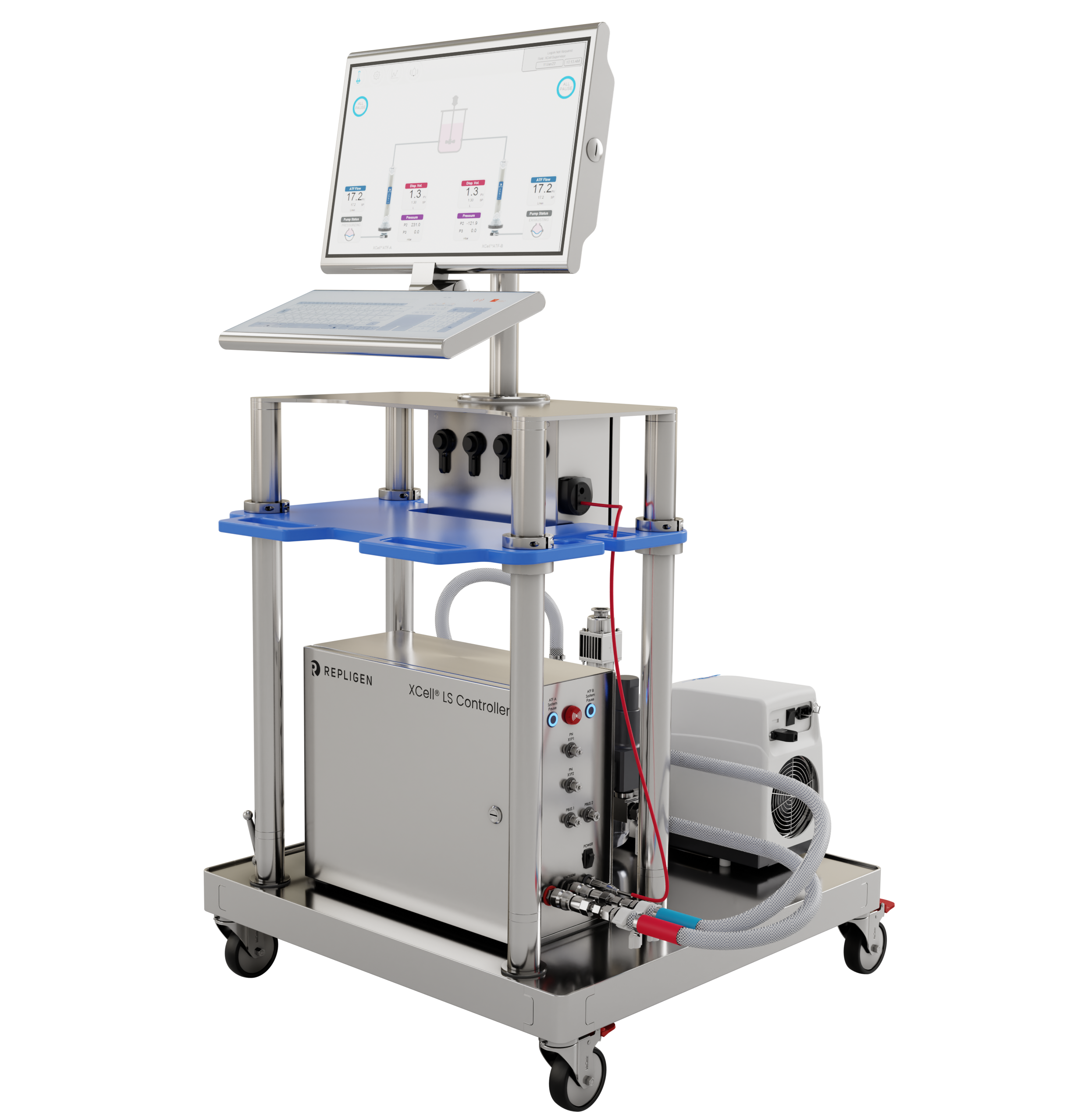 XCell ATFデバイスとコントローラー
The XCell ATF System delivers a complete solution for upstream intensification with robust hardware software integration. Available in single-use and stainless steel formats with sizes from lab-scale (2 L) to process scale (5000 L). Each system consists of an XCell ATF  Device, XCell Controller, software, tubing and sensors.

XCell ATF Systems
XCell ATF  Cell retention technology simplifies and fast-tracks upstream intensification development for gene therapy, fed-batch intensification, seed train intensification, perfusion, and media exchange applications.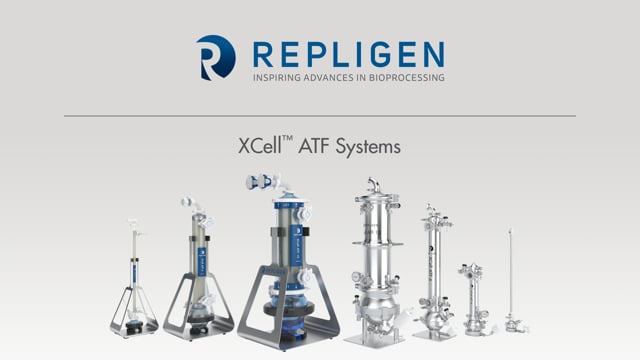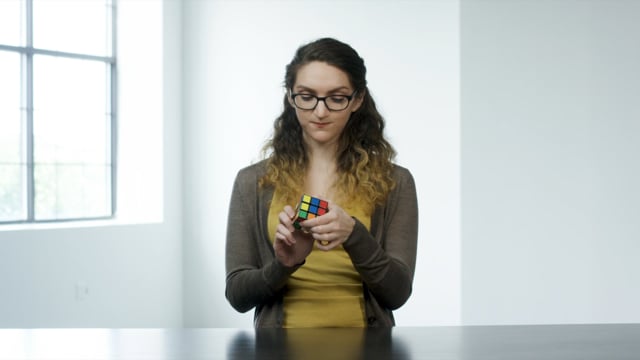 The XCell™ Lab Controller solves your productivity puzzle with new engineering, increased throughput and more process data. Turn the frustration of endless permutations into a simple solution that generates more cells, and more product…faster.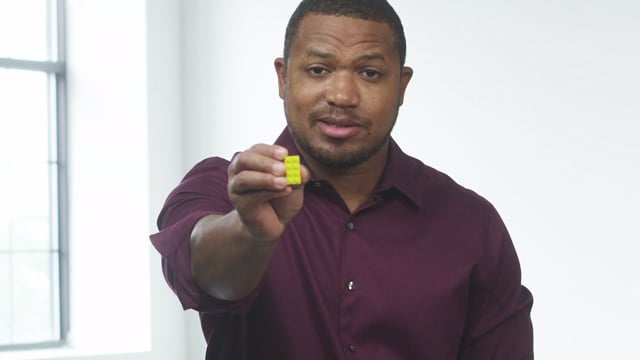 Think outside the blocks
Intensification is worth it. Build an intensified upstream suite brick by brick with XCell ATF® systems. Make twice as much product in half the time as you watch VCD grow and shrink bioreactor sizes within the same facility footprint.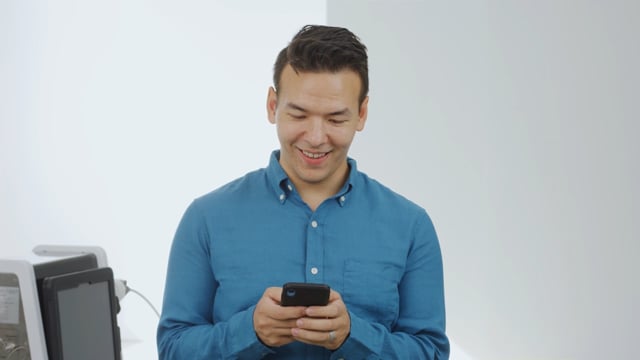 OMW! with XCell™
OMG life gets busy. Set-up industry-best cell culture intensification in less than 30 minutes with the design simplicity of XCell ATF® devices. Celebrate more product at work…and still have time for the special moments at home. YGTI.
Manufacturing Centers of Excellence
Repligenは、ISO 9001品質管理システムに基づいて、バイオ医薬品業界向けの製品を開発・製造しています。高品質で安定した、堅牢な製品をタイムリーに提供し、お客様の事業継続性を保証することを重視しています。
Repligen manufacturing sites are located in Massachusetts, California, and New Jersey in the United States and in Sweden, France, The Netherlands,  Germany, France and Estonia.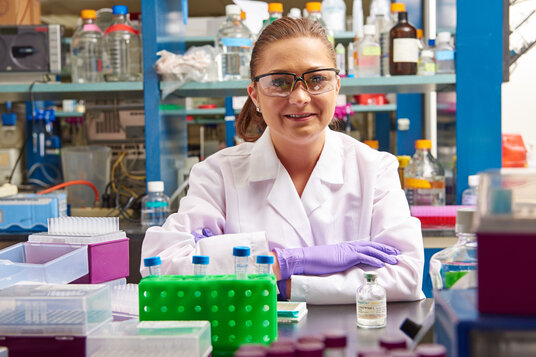 お客様第一。
サポートは、Repligenという企業の遺伝子に組み込まれています。弊社の目標は、卓越した顧客体験を提供すること、そしてRepligenの製品やサービスの適用や導入を効率よく成功に導くためにサポートすることです。
Field Application Support

カスタマーサービス

フィールドサービスエンジニア
 
 

XCell® ATF 1

XCell® ATF 2

XCell® ATF 4

XCell® ATF 6
XCell® ATF 10
Typical Bioreactor size (L)
0.5~2
2~10
10~50
50~200
200~1000
Format
SU
SU, SS
SS
SU, SS
SU, SS
Chemistry
PES
PES, PS
PES, PS
PES, PS
PES, PS
Typical pore size SU
0.2µ
0.2µ
0.2µ
0.2µ
0.2µ
Typical pore size SS
NA
0.2µ, 0.5µ, 0.50Da
0.2µ, 0.5µ, 0.50KDa
0.2µ, 0.5µ, 0.50KDa
0.2µ, 0.5µ, 0.50KDa
Effective surface area (m2)
0.022
0.13
0.77
2.5
11
Filter height (cm)
60
60
30
60
60
Displacement volume (L)
0.017
0.1
0.4
1.3
6
ATF flow range (Lpm)
0.008~0.140
0.3~1.5
3~8
10~20
30~80
Typical scalable flow/fiber and filtrate rate
12 mL/min/fiber and 4-6 LMH
 
 
コントローラー
Lab Scale Controller

Lab Scale Controller
C410 Controller
LS Controller